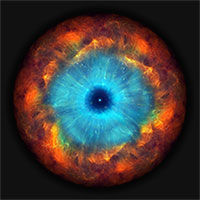 Vidéos d'astronomie ~ Planète Astronomie
Toutes les vidéos d'astronomie, documentaires et conférences sur l'Univers
246 videos
Wanderers - a short film by Erik Wernquist
569 vues
Ajoutée Dec 4, 2014
For more information and stills gallery, please turn to: www.erikwernquist.com/wanderers

(Just in case my website runs slow, here is a link to an imgur album version of the gallery: http://imgur.com/a/Ur5dP)

-----

UPDATE: I don't know what to say, except thank you! And thank you again! For this fantastic and absolutely overwhelming response to this little film. Please excuse me for not being able to reply to you all in person, but I assure you that I read every word you write, and what you say warms my heart more than I can ever describe. Making this film has been a work of passion, and it is such an invaluable reward to see that it is received with the same kind love, energy and optimism that was put into it. I know I speak for Caj, Cristian, Mikael, Hanna and everyone involved.

This flood of love and appreciation right here will forever be a reminder to me, that the world is full of people who share hopes and dreams of a grand future for humanity - be it here on Earth or on other worlds.



Also; I have promised to make the video downloadable, and that will happen shortly. I just need to make a few updates to the end credits before I do that. So, please hang on.

-----

Wanderers is a vision of humanity's expansion into the Solar System, based on scientific ideas and concepts of what our future in space might look like, if it ever happens. The locations depicted in the film are digital recreations of actual places in the Solar System, built from real photos and map data where available.

Without any apparent story, other than what you may fill in by yourself, the idea of the film is primarily to show a glimpse of the fantastic and beautiful nature that surrounds us on our neighboring worlds - and above all, how it might appear to us if we were there.